Client Testimonials
Our clients will tell you who we are and what we did for them.
Now what can we do for you?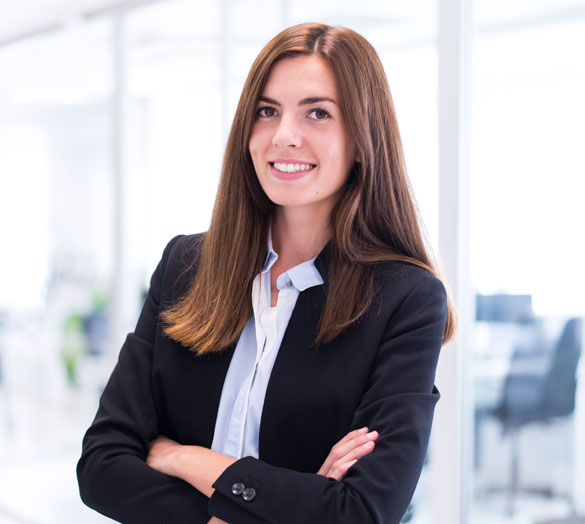 Highly Recommended to Anyone who Needs a Caring Attorney
Attorney Phoebe Smith was recommended to me from a family member. She reviewed my son's file before our first meeting and provided supportive advice on the case. She was kind, sympathetic, and very understanding about our son's mistake. Phoebe, This was a stressful and challenging time for us. Words cannot express our gratitude to you for helping our son close this chapter of his life. Your advice to him is sincerely appreciated. I thank God for helping us to find you!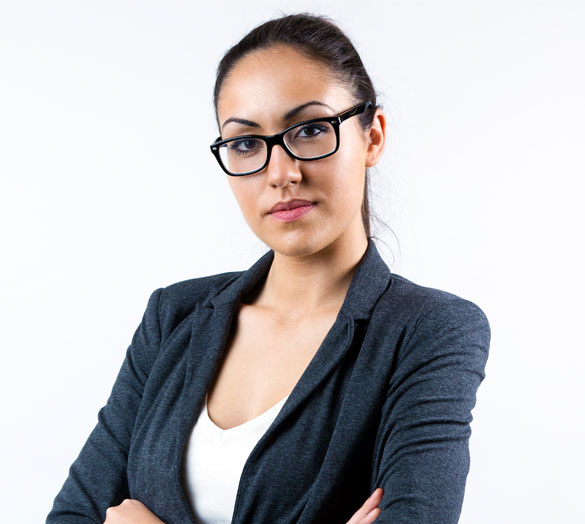 Criminal defense attorney
Ms. Smith handled my case in a very timely and tactful manner. The level of intelligence she brings to her cases and into the court room helped justify that she was the correct choice to handle my case.
Amazing Attorney
My wife and I would like to express our heartfelt gratitude to you for the concern and care you shown our family during this trying time. Your expert handling of this case led to a dismissal, but that does not tell the full story. You displayed a genuine interest in the well-being of our son that made my wife and I feel like he had a "third parent" looking out for his best interests. Your expert skills, experience and caring will make us very comfortable in referring you to anyone that is in need of a great lawyer. - Michael
A ray of hope during the storm
After making poor life choices I was faced with federal charges over my head. With no idea what to do there was a broad scope of feelings of I certainty, Once Phoebe Smith took my case things begain to make sense and calm down slightly. Phoebe took my case head on digging into every possible defense available. She always kept me informed good news or bad. Always gave me all my options and explained what every difficult form or court papers that were issued. During this storm of life that I had caused myself Phoebe Smith was a ray of hope. From the first office visit I knew Pheobe was who I needed in my corner to fight for me. Despite my poor life choices at the time Pheobe was able to help me get back on the right path and gave me a large portion of my life back. For that representation I will forever be indebted to Mrs. Smith for helping me during such a rough spot in life. Hands down I would recommend attorney Pheobe Smith to anyone who finds themselves in a storm of poor life choices.
Outstanding Defense Lawyer-Easy to work with.
Ms. Pheobe was great from the minute i met her in court. Easy to talk to and always fast at responding to my emails or calls. She guided me with what things i needed to take care of on my own time to help get my case dismissed. My case was dismissed after just the 2nd session and I would recommend her to anyone looking for a good lawyer. Thanks Ms. Smith for getting my case dismissed because my and my wife really appreciate all your efforts.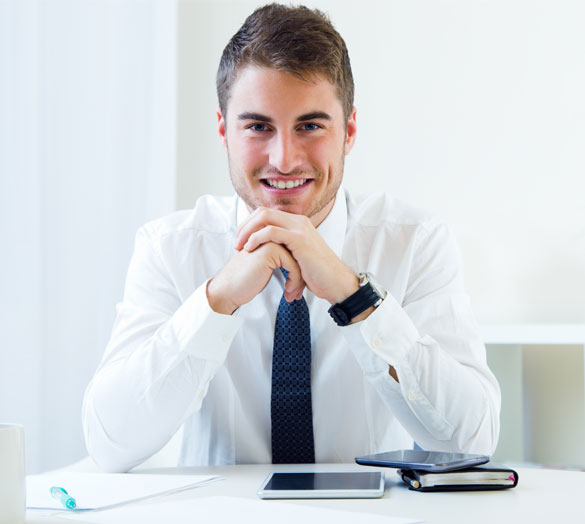 I highly recommend Pheobe Smith – she is prompt, effective, and cares!
I needed to quickly find a skilled and dependable attorney for my son who was facing revocation of probation due to recent charges. Pheobe responded to my Avvo inquiry promptly, spent 30 minutes on the phone with me, and gave me advice on choosing attorneys. I ultimately chose Pheobe because she understood the urgency and timing of the case. She was up to speed on the case within a day or so after meeting with me. She was clear laying out her plan, what the costs would be (her rates are competitive) , and what the timelines would be. She was very accessible - if not immediately, she would call back promptly and spend whatever time was needed . I actually had an opportunity to observe her demeanor and professionalism in court - she appeared to be well-respected by prosecutor and judge. She kept me up to date on what was happening, why, and what would happen next. The results of her work were very successful- we got the desired outcome for my son. Even though the courtroom work was over, Pheobe has stayed engaged and interested by following up on my son's progress by working with probation liaisons, etc. If you have a teen or young adult child that needs legal assistance, Pheobe is a very good choice - she actually cares about you and your child / family.
Outstanding & Dedicated Lawyer!
Words cannot express what an intelligent, dedicated, persistent and kind hearted individual Pheobe Smith is. I chose Pheobe as my lawyer because she showed to care not just about my case but about me as an individual and the impact my case could have on my future. From the moment I met Pheobe, she displayed what rarely any attorney or lawyer displays in or out of the court room ; sincere interest in me and my innocence. She answered not just my questions but all of my calls in A prompt manner. She attended each and every court preceding punctually and always made me feel comfortable in a setting that I thought I would never be in; the courtroom. If you are seeking an attorney who will fight for you from day one, an attorney who sees you as an innocent victim, an attorney who cares about not just the problem at hand but the negative impact it could potentially create for your future, and someone who just simply thinks outside the box and is prepared to protect you at all costs, then this is the lawyer that is worth every penny you invest in her. She truly sees the best in people regardless of situation. Phoebe handled my case in what was anticipated to have been at minimum year to prepare for trial in a matter of 3 months! When going through such a dramatic time in my life, she never let me feel alone. I was no billed as a result of not just my innocence, but the willingness, and persistence of my lawyer Phoebe Smith to have painted the picture of who I really am to individuals who would never meet me. Thank you Phoebe for your amazing talent of communicating with your clients and representing those individuals who seek justice in a fair manner.
#1Best Criminal Defense Attorney Pheobes S. Smith
"First Off I would like to say thank you Lord . Thank you Pheobe Smith for being an honest kind hearted person. I will totally recommend her to anyone seeking legal services. Pheobe Smith fights for her clients. She cares about you, and what your going threw. Thank you again Pheobe Smith"
Lawyer with a Heart
I would reccommend Phoebe Smith to anyone. She knows the law, she goes above & beyond what most would do and she really made me feel like she cares about me.
She changed my opinion of the profession…
Pheobe was one of several lawyers that I called randomly after searching for help in the Houston area using Lawyers.com. Pheobe was the only professional that answered the phone promptly and I knew immediately that she was going to be helpful and that she was sincerely concerned about my case. He calm voice and professional attitude gave me confidence to engage her with my problem very quickly. She listened, gave me various options, provided me with critical information about my case and never badgered me about her rates/fees. In fact, Pheobe has supported my decision process - trying to decide if legal assistance was required or not - without ever trying to "hook me" into employing her. Based on my experience with Pheobe to date, I would recommend her services if/when you need honest, diligent criminal legal services in the Houston area. My recent interaction with Pheobe has decidedly changed my opinion — in a positive way — of the legal profession! Keep up the great work Pheobe!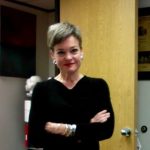 She Will Fight For You
Phoebe Smith is an excellent lawyer with years of experience and expertise. She helped my case go very smoothly and without much pain or humiliation. I would recommend ANYONE to use her! Her credentials speak for themselves. Do all the research you want, but in the end, Phoebe Smith will be the one standing beside you, fighting for you and helping you through your toughest moments.
Responsive

Shawn responded to my phone call and answered my questions regarding my son's case. He is my son's attorney and has been responsive to my text and phone calls.
Dismissal

GREAT attorney!! Got my assault case DISMISSED when I thought all odds were against me just because I have a criminal record already. But Mr. McDonald did a great job in defending me and got my case DIMISSED! I recommend him for all your legal needs!!! And please VOTE for him to be the next district attorney!
He Cares

Oh, he is an exceptional and outstanding attorney. Definitely one of few who actually care about you and rights for what's best for you. If you've been wrongfully accused, Shawn McDonald's your guy. Thanks for helping me. I really appreciate beyond measure.
Dismissal

I was referred to Shawn by a family member in the criminal justice system. She said if she was ever charged with a crime Shawn would be the lawyer she would hire. I found myself in an unusual situation and was charged with assault. 64 years old and never arrested before. Shawn believed in my innocence and worked judiciously on my behalf throughout this whole ordeal which lasted exactly a year. I was found NOT GUILTY and if ever I need a lawyer again I won't hesitate to retain Shawn McDonald again.
Professional

Mr. McDonald is a very professional lawyer and knows his stuff. He represented my boyfriend in a criminal case who was found NOT GUILTY in 19 minutes. Mr. McDonald embarrassed the prosecution that was scrambling for evidence they didn't have to begin with. I highly recommend Shawn as a lawyer that is there to work for you.
Sense of Humor

Shawn is a great lawyer! He was able to get my case dismissed with no problems. He also has a great sense of humor which makes the whole court process a lot more bearable. Hire him! You won't regret it.
Exceptional Attorney

Oh, Shawn McDonald is an exceptional and outstanding attorney. Definitely one of few who actually care about you and rights for what's best for you. If you've been wrongfully accused, Shawn McDonald's your guy. Thanks for helping me. I really appreciate beyond measure.
Great Attorney

GREAT attorney!! Got my assault case DISMISSED when I thought all odds were against me just because I have a criminal record already. But Mr. McDonald did a great job in defending me and got my case DIMISSED! I recommend him for all your legal needs!!!