About Our Firm
Our firm is solely committed to protecting the rights of those accused of a crime.  We strictly handle criminal defense cases and 100% of our practice is devoted to criminal defense work.
When you hire Smith | McDonald | Bolin, you hire a TEAM of three attorneys who have over fifty (50) years of criminal law experience, a licensed paralegal, and a private investigator who has over 25 years of law enforcement experience and is a certified peace officer.
The three partners of Smith | McDonald | Bolin have extensive trial experience as both prosecutors and defense attorneys and our hard work has positioned us as one of the very best criminal law firms in the State of Texas. We have tried hundreds of cases throughout the State of Texas.
We are consistently finding ways to make our team better. We strive everyday to better serve our clients and we will always demand favorable results for those who trust us with their life.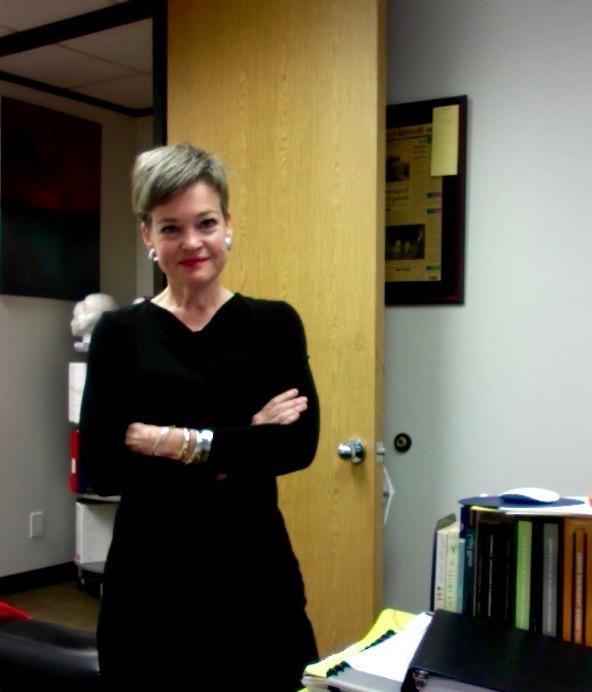 Meet Pheobe Smith
Pheobe Smith has been trying criminal cases on behalf of the accused for twenty-five years.  She received her B.A. from the University of Texas at Austin in 1987 and her J.D. in 1993 from Thurgood Marshall School of Law.  She is also a graduate of the National College of Criminal Defense, the Robert F. Hanley Advanced Trial Skills Program, and the Gerry Spence Trial Lawyers College and Death Penalty College.
Ms. Smith's current practice includes state and federal cases.  She has an annual engagement teaching new lawyers at the Criminal Trial Advocacy Institute in Huntsville, Texas.  Ms. Smith is a frequent lecturer for the Texas Criminal Defense Lawyers' Association, the Center for American and International Law and local bar associations.
Houstonia Magazine selected Ms. Smith as one of their best of Houston Lawyers for 2013, 2014, & 2015.    She was listed in Houston's Top Lawyers 2014 for the sex crime defense.    The National Trial Lawyers Association also selected her as one of their top 100 trial lawyers for 2014. H Texas Magazinehas chosen her as one of their top lawyers for the past three years.
One of Ms. Smith's proudest moments in criminal litigation has been having a police officer Mirandized on the stand during her cross-examination.  Ms. Smith has an active trial practice in both state and federal courts.
Meet Shawn M. McDonald
Board Certified in Criminal Law
Shawn McDonald was born and raised in The Woodlands, TX. After playing collegiate football and volleyball for several years, McDonald graduated from the University of North Carolina at Charlotte with a B.S. degree in Criminal Justice in 1997. McDonald attended St. Mary's School of Law in San Antonio, TX and graduated a semester early in Dec. of 2000. During his time in law school, McDonald clerked for the Presiding Judge of the Texas Court of Criminal Appeals (chief criminal court in Texas).
McDonald began his legal career in 2001 as a felony trial prosecutor in Henderson County where he prosecuted thousands of felony cases ranging from capital murder to minor felony drug cases.  McDonald tried well over fifty (50) felony cases sitting as a first chair, led the fight against eradicating and prosecuting methamphetamine labs (Henderson County widely regarded as the meth capital of the world during his time in East Texas), created course material and taught multiple law enforcement departments and officers, trained incoming assistant district attorneys, and served as the law enforcement liaison to the multi-jurisdictional drug task force. McDonald prosecuted countless crimes against children and received an award from CASA (Court Appointed Special Advocates) for the outstanding commitment to the successful prosecution of sex crimes against children.
In 2004, McDonald moved closer to home and began prosecuting felony cases in the Fort Bend District Attorney's Office, which included being an instructor at the Fort Bend County Gus George Law Enforcement Academy as well as teaching at many local police departments.
In 2006, McDonald opened his own Criminal Trial Practice focusing solely on representing clients who have been charged with criminal offenses throughout the great State of Texas.  In 2010 McDonald became Board Certified in Criminal Law by the Texas Board of Legal Specialization.  He was the youngest attorney in the history of Fort Bend County to attain this level of expertise. Substantially less than 1% of attorneys in the State of Texas are Board Certified in Criminal Law.  McDonald currently holds that certification and has maintained it continuously since 2010. He can advertise and represent to clients that he is a criminal law expert. He has served on countless panels and symposiums as a criminal law expert throughout the State.
In addition to extensive criminal trial experience, McDonald also has substantial teaching experience.  He was a law school professor teaching criminal trial simulation and criminal law at Thurgood Marshall School of Law where he had the opportunity to mentor and teach hundreds of law students.  He was the supervising attorney of the Criminal Trial Clinic in which he supervised and led a team of law students as they defended clients charged with criminal offenses in the State of Texas.  McDonald also created the nationally recognized Innocence Project at Thurgood Marshall and was the director of that project for two (2) years.  McDonald is currently an adjunct professor of government at Houston Baptist University
McDonald has extensive appellate experience as both a prosecutor and as a defense attorney.   He has authored and submitted excess of twenty (20) criminal appellate briefs to the Court of Appeals throughout the State of Texas.
In 2015, McDonald was appointed as a special prosecutor on the nationally debated and highly scrutinized Sandra Bland case in which he led a team of five (5) attorneys and numerous law enforcement officers through an extensive grand jury investigation in the nationally profiled proceedings.  A quick Google search will reveal a video of McDonald giving the press conference that released the results of the Grand Jury Investigation that was carried live throughout the United States and covered worldwide.
McDonald has been criminal trial attorney for seventeen (17) years and is fast approaching one hundred (100) jury trials sitting as first chair, the vast majority of which are felony cases.  McDonald has represented thousands of clients charged with criminal offenses throughout the State of Texas ranging from murder to low level drug offenses.  He is licensed by the Supreme Court, is a member of the Fort Bend and Brazoria County Bar Associations, and a member of the Texas Criminal Defense Lawyers Association. He has twice appeared on Fox News as a criminal law expert and has appeared on almost every major news station in the country.  He has also been a frequent guest on prison radio, which is streamed to prison inmates throughout the State of Texas. Lastly, he is also a member of the Fort Bend County Crime Stoppers Board.
McDonald has extensive work as both a prosecutor, a professor, a criminal law expert, law enforcement instructor, and as a criminal trial attorney. He knows exactly how prosecutors are trained, what they look for in reviewing cases and what they will argue in court.  McDonald understands precisely what it takes to fight and win against criminal charges that have been filed against our clients. McDonald knows immediately where the weak points are in the State's case and how to exploit those weaknesses to secure the freedom of our clients.
McDonald takes pride in being an honest and ethical attorney, all the while being one who will be extremely aggressive in representing you. He will return your calls promptly, provides his cell phone number to clients and makes himself available day or night to answer any and all of your questions. In closing, he wants you to come away from this experience knowing there are truly honest lawyers out there who will treat you with respect and put your needs above their own.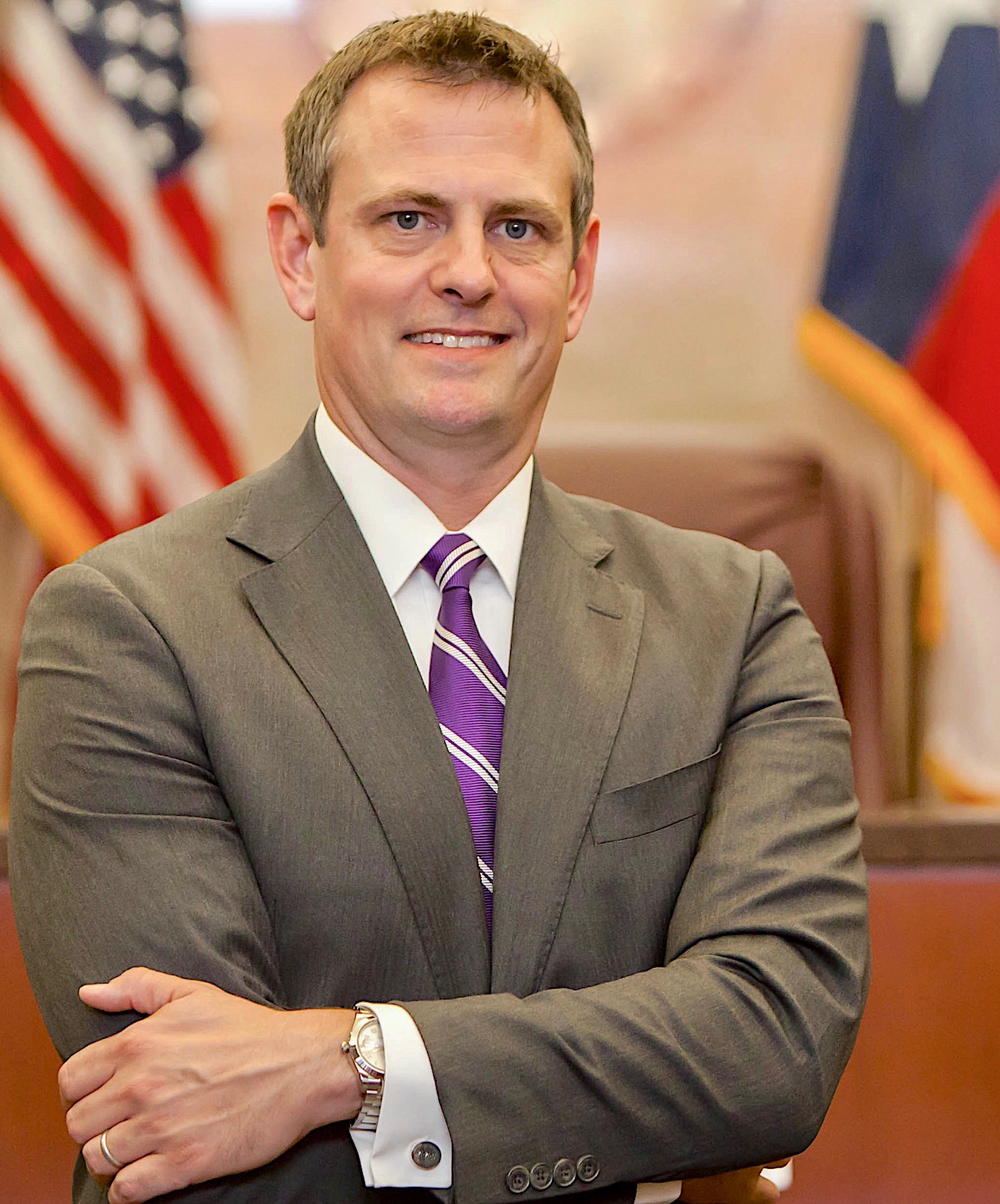 Meet Amanda Bolin
Amanda Bolin grew up living in a variety of places in the U.S. as well as overseas, first a military brat and then a child of the oil and gas industry, before finally landing in the panhandle of Texas where she graduated from high school.  Amanda went on to major in political science and minor in speech communication at Texas A&M University and graduated magna cum laude and with university and foundation honors with a Bachelor of Science degree in 2001.  Amanda went on to attend Baylor University on a full tuition scholarship and received her Doctorate of Jurisprudence in 2004. 
Amanda began her career as a prosecutor in 2005 when she joined the State Attorney's Office for the 10th Judicial District of Florida where she prosecuted both misdemeanor and felony cases and tried over 50 cases to a jury or judge.  After the birth of her first child Amanda came back home to Texas and in 2006 began a long career with the Fort Bend County District Attorney's Office.  While working for Fort Bend County Amanda held a variety of positions, including prosecuting general misdemeanor and felony cases, reviewing cases in the intake division and prosecuting specialized gang and narcotics cases.  In 2015, Amanda was promoted to the position of Chief Prosecutor of the Family Violence Division where she supervised eight other prosecutors in the family violence division and personally handled the family-related homicide cases.  As a Texas prosecutor Amanda tried over 50 cases to a jury with a high level of success in securing convictions and was known for her passion, drive and ability to tackle a complicated set of facts.  Amanda prosecuted over 20 murder cases and 7 capital murder cases including one in which the State sought the death penalty.  While working as a prosecutor Amanda was a member of the Texas District and County Attorney's Association, the Fort Bend County Crime Victim's Response Team, and the Fort Bend County Human Trafficking Task Force.  She also enjoyed teaching cadets at the Gus George Law Enforcement Academy, and training volunteers at the Fort Bend County Women's Center.         
In 2019 Amanda ended her career in prosecuting and joined two former adversaries to form the criminal defense law firm of Smith McDonald Bolin. 
Amanda has extensive work as a prosecutor, law enforcement instructor, and as a criminal trial attorney. She knows exactly how prosecutors review cases and their strategies in trial.  Amanda can easily pinpoint the weaknesses in the State's case and use that to help her clients.  If you are looking for personal attention and passionate zealous representation in criminal cases you will find that with Amanda Bolin.
Meet Kasey Bronsell
Kasey graduated from Wharton County Jr. College in May 2018 with a Paralegal Degree. She grew up in the Richmond, Rosenberg area. Her family is life long Fort Bend County Residents.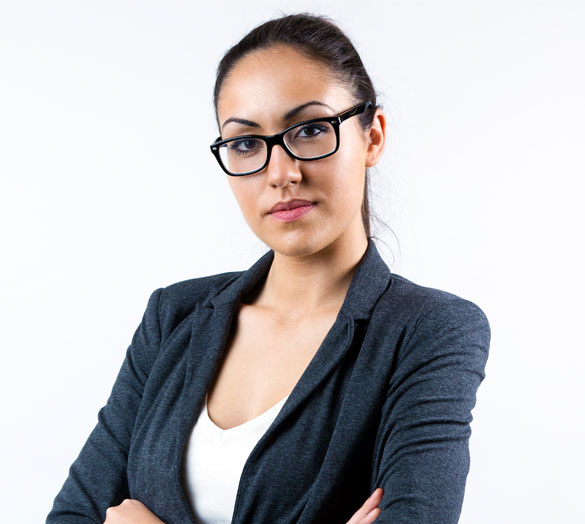 Meet Colleen Hermann
Colleen is a certified peace officer who spent over ten (10) years in the Fort Bend County District Attorney's Office as an investigator.